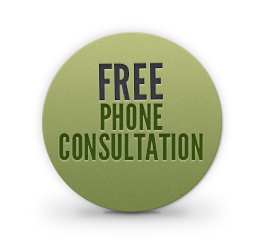 You're ready to start applying for a new job, and you realize that you don't have a good resume package, and you're having trouble getting started.
Do you feel like you don't have enough experience, or maybe too much experience to capture in the resume?
How far back in your employment history do you go?
What goes in the resume or the cover letter?
What is the correct format today?
Is one resume enough for every job application?
It can be very overwhelming when you see a job that feels right for you but you have no idea how to put together a professional package. Or worse, you've applied on a number of jobs, but aren't getting invited to an interview.
That's where I come in.  I will work with you to create the best resume and cover letter package to ensure you have the best chance of getting invited to an interview.  We will work together to interpret the job advertisement, to tap into the key words and requirements for that specific job, and to ensure that your resume and cover letter include all the key components.
This isn't just about someone else writing your resume.  This is an individual one on one coaching session to ensure that you learn the skills required to continue creating an effective and professional resume, as every job for which you apply will require a unique resume submission.
This is a small investment now that will pay for itself in the long term.  And taking the extra time now will ensure that you produce a good product to save you time down the road.  I offer a free consultation to ensure that I am the "right fit" coach for you.  If transportation is an issue, I can work with you via Skype and email.
Testimonial

Connie has been an amazing asset in my search for employment. She took the time to understand the industry I was interested in (accounting) as well as the companies I was applying to.

Through working with Connie, my resume and cover letter were transformed into professional documents that I am proud to submit to employers. Being in Ontario I was concerned that the distance would make it hard to work together, however this was not the case. She promptly replied to all emails I sent and made herself available to talk on the phone if I had any concerns.

Working with Connie has made my job hunt an enjoyable experience and I would highly recommend her to both new grads and people looking to change careers.

Richard C., Toronto, ON
It's easy to get started.  Simply fill out the form at the bottom of this page and I will contact you to discuss the best way to proceed.
Once a coaching session is booked, we will set a time to meet and begin work on your resume and cover letter.
Resume/Cover Letter: Review & Feeback
Rates starting at $150 (HST Included)

Submit materials below for a personalized quote

To get started simply fill out the form below: