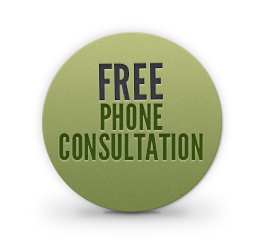 So, you've applied for a job and have now been invited to an interview.
Are you intimidated?
Will you be prepared?
What should you wear?
Should you ask any questions?
How will you ever get over those nerves?
That's where I come in.  We will work together to help you be as prepared as possible, so that your nerves don't get the best of you and you feel ready for any question.  Interview techniques are not only valuable in getting a new job, but also when you are applying for a promotion.
I'll coach you on how to present yourself in a professional manner, how to stay confident and assured, but not overbearing or too relaxed.
This individual one on one coaching session will not just provide you with the basic interview skills that you require, but can help you to prepare for each individual interview, learning how to interpret the invitation so that you focus on those skills and traits that are important to the organization for which you are interviewing.
You will learn all the necessary skills to be an effective interviewee.
A small investment now will pay for itself in the long term.  Taking the extra time to prepare will ensure that you are ready for any interview down the road.
Free phone consultations are offered to ensure that I am the "right fit" coach for you.
Testimonial

In preparing for an Executive level promotion within the Federal Government, I recognized that I would require assistance in preparing for the competency based interview. I contacted Connie and spent several hours working with her to develop my interviewing skills and to format my responses to better reach the benchmarks and levels required for each competency. Connie pushed me to reach beyond the obvious, and to take my answers to the next level. Her extensive knowledge of competency based interviews helped me to think strategically when formulating my responses, not just speaking to the example, but to look at it from a higher level. I attended the interview and applied the tactics Connie suggested. The confidence and level of professionalism that I demonstrated was a direct result of her coaching. I was successful in the interview and thank Connie for her support and coaching skills. I recommend her career coaching to anyone looking to improve on their abilities and performance for job interviews.

Dave, Federal Government
It's easy to get started.  Simply fill out the form at the bottom of this page and I will contact you to discuss the best way to proceed.
Once a coaching session is booked, we will meet and work on your interview skills, coaching you through the entire process.
Interview Coaching
Delivery: In person or via Skype
RCMP, Municipal Police, Firefighter or Federal Interview Coaching: $172.50/hour (HST Included)

General Interview Coaching: $172.50/hour (HST Included)
Interview Preparation Workbook
Delivery: Downloadable PDF
If you prefer to improve your interview skills on your own or to keep costs down, this do-it-yourself interview preparation workbook is my best advice, with sample questions and interview tips together in one instantly available pdf.
To get started fill out the form below: